Your body is beautiful. Your body is perfect. You are a unique and special snowflake who does not need to change one single thing.
Okay, so now that we've gotten that out of the way…school is starting soon and we know there's only one thing on your mind: how to get super skinny just in time to blow the mind of that guy who hosted your last semester. Luckily for you, the internet is full of helpful (and not so helpful) suggestions for getting fit AF before school starts and we've collected some of the best.
1. Download A Calorie-Counting App
Look, we know you always have your phone on you, so why not use it to help shed some of those excess pounds you gained after a summer of rooftop drinking? Any old app will do, but My Fitness Pal appears to be the best and it's also free. You can set a calorie goal, and My Fitness Pal will help you log the nutritional value of everything you eat, plus you can log your water intake and something called exercise. Also, My Fitness Pal won't let you complete your daily diary until you've eaten a healthy amount of calories, so you don't have to worry about going overboard. Using an app like this makes it so much easier to count calories than having to keep track of them yourself (we know it's too much math for you). And again…it's another excuse to be on your phone at dinner so literally there is no downside.
2. Get A Class Pass
Wanna get that shelf butt, but can't commit to a fitness class? Class Pass lets you try out a whole swath of different fitness classes in your area for as little as $45/month in New York which is probs less than your NYSC membership. With Class Pass, you can finally try SoulCycle without actually having to sign up for SoulCycle. Plus you can fart in yoga class all you want and know you'll never have to see any of those fuckers ever again.
3. Do A Fitness Challenge
There's no better way to get fit fast than with one of those 28-day diet and exercise challenges. Pinterest is literally full of them, so find the one that works best for you and get started! For the thrifty betch, you can find plenty of these challenges online for free, but if you're down to throw down a little cash (invest in your calves, ladies!), try Fit Girls Guide. The Fit Girls provide you with their full Fit Girls Guide 28 Day Jumpstart, which will absolutely get you in your best shape for the fall semester. Don't believe me? Check out the FitGirlsGuide on Insta where they share Fit Girls' progress along with fun recipes and exercises. They'll have you at peak hotness in no time flat (okay, well, 28 days).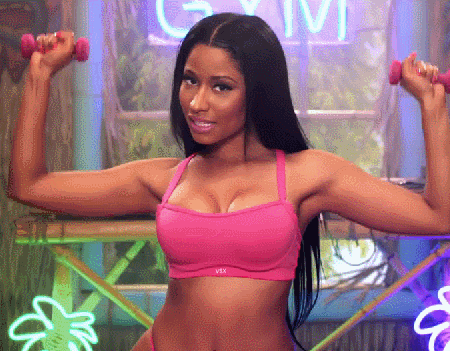 4. Actually Sleep
This might sound insane, but your schedule of late night partying might be what is standing between you and your goal weight. Take a few weeks before school starts to actually get some real, human adult levels of sleep. That means no screens an hour before bed and actually getting that coveted 8-9 hours of shut eye. While it may seem like social suicide to leave the group to hang early, your abs will thank you later.
5. Eat A Tapeworm
Okay no seriously, do not eat a tapeworm. Don't sue me. This was a joke.
Read more: http://www.betches.com/how-to-get-skinny-before-school-starts